An HHCP Homeownership Success Story on River Avenue
The Helping Hands Community Partners team recently received a call about how one of the properties that our team renovated helped increase the value of the surrounding neighborhood in Providence, Rhode Island.
---
How did our team do this?
We renovated a two family house near Providence College, on River ave., Providence, RI. Before, the house was vacant for years and was unliveable. Working with local labor, we replaced the roof, added new heating, new electrical, new appliances, among many more essential components to make this house a home.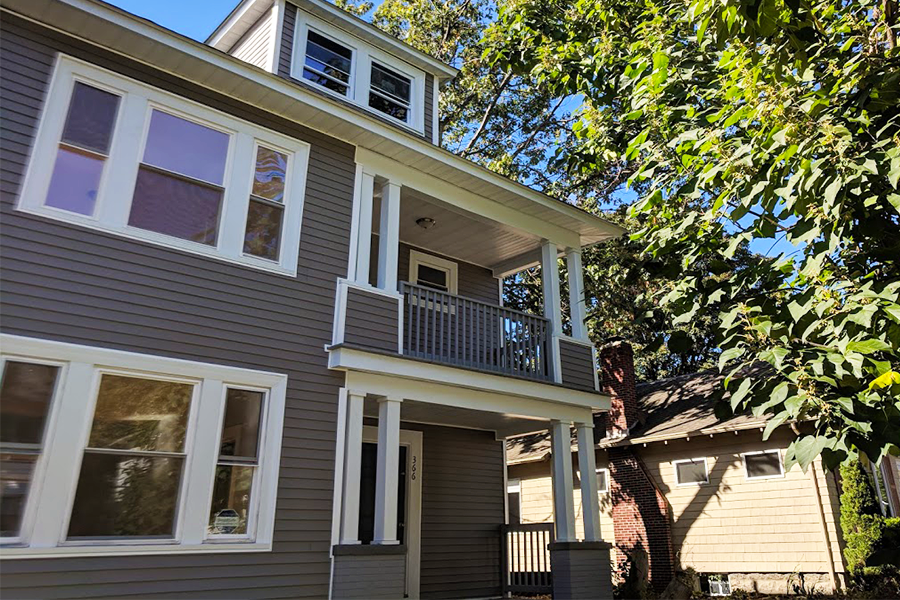 The Helping Hands Community Partners real estate mission's rule of thumb: sell properties 10% below the appraised value to underserved populations.
A retired veteran, bought the property for $300,000. Today, the two-family home property is worth around $500,000 and the property values in the neighborhood are now rising.
From our Giver's Mindset perspective, our mission is accomplished when we have ecstatic homeowners, grateful neighbors who no longer worried about vacant houses, appreciative local contractors who have gained employment, and satisfied towns or cities. This activity helps actualize our vision of working with likeminded people and organizations to strengthen our communities one family at a time.
This is a true win-win for everyone.
To learn more about Helping Hands Community Partners real estate and mortgage services, call today at (888) 681-2299!
Watch the full River avenue renovation video: